Best FX Broker Online You Need To Choose
Here are the list of authority which regulate broker you can choose and trust are:
– FCA (Financial Conduct Authority).
– FSA (Financial Services Authority).
– CySEC (Cyprus Securities and Exchange Commission).
– CBI (Central Bank of Ireland).
– ASIC (Australian Securities and Exchange Commission).
– BVIFSC (British Virgin Islands Financial Service Commission).
– MAS (Monetary Authority of Singapore).
Basics of FX Broker Online You Need To Choose
There are many International and Local FX Brokers available online to choose start trading but the main things is you need to choose the right one. Before choosing a broker, there are 9 criteria to evaluate them which you need to follow to be aware of scam out there.
In this article, I'm gonna share you the best FX Broker online to choose from and avoid scam broker. So read this article till the end…

What is a broker?
They are your margin FX provider.

They'd be considered as counter party of your trade.
What is the difference between all of this trick and types of business model and types of broker?
If you're in Forex to make money so it's depending which broker you choose. Basically there are two main types of broker according to my point of view which comes from Dealing and Non-dealing desk.
#Type 1 – Market Maker: Broker which comes from Dealing desk act as Market maker. They make money when you loose money, they loose when're making money. So conflicts of interest there is because these type of broker can pull the price all the way down to stop loss and purposely make you get stopped up term (trade).
#Type 2 – ECN & STP: Broker which comes from Non-dealing desk provide the ECN (to play short to play long basis), ECN is long form electronic process network.
STP is Straight Through Processing. It means that they pass your order straight through to a liquidity provider which is for example like a bank so what happens is let's say we make a bitrate they'll pass you to a liquidity provider that will give you the best price.
So the good news about STP is that there's no conflicts of interest. They will provide both fixed and tight spread. They charge commission or take profit from spreads.
If you've a reliable broker that offers no spread, tight spread or fixed spread commission, you can choose to trade to make money online. If you don't know how to choose a good broker then these 9 criteria below will help you to choose the right one.

Highly Recommended Regulated Broker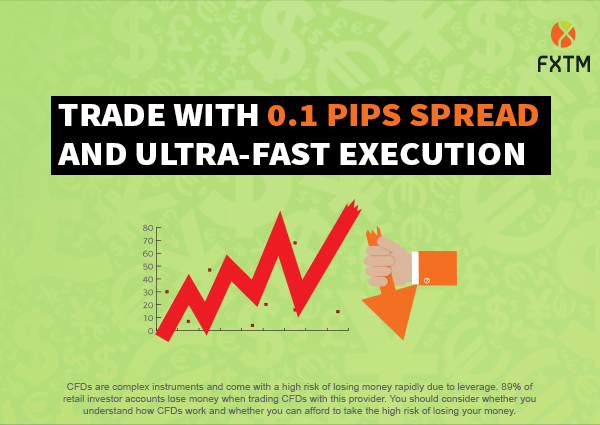 Top 9 criteria you need to make sure before choosing a broker
Here are the 9 Criteria you need to make sure the broker has before choosing one:
Criteria #1: Regulated Broker
When you choose a regulated broker, particularly if it's regulated in your country or regulated by trusted broker, you may feel safe. As I'm living in Bangladesh so whenever brokers regulated by authority of Bangladesh I would feel more secure.
It's more helpful to have a regulated broker staying in your country and have a chamber as well office to make any contact with them related to your trading and other question.
Here are the list of authority which regulate broker you can trust are:
– FCA (Financial Conduct Authority).
– FSA (Financial Services Authority).
– CySEC (Cyprus Securities and Exchange Commission).
– CBI (Central Bank of Ireland).
– ASIC (Australian Securities and Exchange Commission).
– BVIFSC (British Virgin Islands Financial Service Commission).
– MAS (Monetary Authority of Singapore).
These are high authority regulator you can see if the broker are authorized by. Also check if the broker authorized by and has more than one authority that regulated them.
You also has to look if the authority has strong history and financial standings because if the company has problems with its assets and it doesn't has enough liquidity guess what happen if the company collapse suddenly your funds also will go. The better the financial stability the better they are in business. Your authority might be different according to your country. Google it if you need to know the authority in your own country.

Criteria #2: Fast Trade Execution
When you place a trade whether a BUY or SELL execution of trade should be fast by broker. If after placing a trade your website or the trading platform shows behavior like loading and loading then that is not good broker.
You need to make sure when you trade on any specific trading platform there is no freezing, no constant requoting if like that happen then it is a market maker and broker comes to loot your money.
You also need to make sure the platform you're using is strongly stable and there is no crash and issue. Simply start deposit with any trading amount to test them if any above things happen just leave them.

Criteria #3: Suitable Account Type
Make sure that your broker offers you an own personal trading account. Make sure your broker offers the kind of leverage you're looking for. Also make sure the broker you've an account offers margin requirement you're looking for. So good level is between (30 – 50)% and of course depending on individual trader. It might be more or less.
Also make sure your broker offers the Asset class that you're interested to investing in or trading in. You need to make sure that your broker offers all the different lot size you will trade that you're looking for ex: mini lot, micro lot and especially with very small account.

Criteria #4: Low Spreads
The fourth of criteria is keeping low cost to start your trading business as low as possible. Some will cost a fixed spread, some will costs charge which is variable.
The question is should you pick fixed or variable spreads? Answer is: It's depends on you as trader. If you're going to pick the fixed spread then there is no reason to go wider which is provided by broker in variable spreads. Think wise then choose which one suit best of you.

Criteria #5: Stable & Easy-to-use Trading Platform
The 5th criteria make sure your broker offers a very stable trading platform which is easy-to-use and user friendly. If you have most sophisticated broker in the world, most sophisticated user friendly trading platform for trading but if you don't know how to use it little bit ex: buy and sell; then there is no point trading with that platform.
Make sure that your broker offers the following things:
– Technical Indicators.
– Basic Order Types.
If you're an automated trader, make sure your broker offer automated trading services as well one click trading.

Criteria #6: Customer Experience
If you believe your broker loves you so much, taking care of you and a good broker so you need to make sure through a test about their customer experience. If you send them an email just asking for help that you're in a open trade can't close and answer coming from them like:
"We've received your query, we'll get back to you within three business days and even you don't hear them in 4th and 6th days and if another day there is answer is: we'll only be able to answer in working days then you need to change your broker because they're not care about. They're market maker comes to loot your money. As a trader, you should get fast customer service when you're stuck in.
You should look at if your broker has:
– Fast and instant e-mail services.
– Fast Live chat.
– 24/7 Phone call support.
– Dedicated Customer support.

Criteria #7: Easy to Withdraw
When you're suppose to withdraw and get the funds within business days that means your broker is good. If your withdrawal takes more than 3 business days and awaiting you then something is wrong you need to make sure choosing this as your regular broker.
If your deposit is faster than withdrawal should take same time or little bit more to rate this broker good. Also make sure that your trading account should be very similar as your bank account.
You should make sure your broker offer deposit and withdrawal using following method:
– PayPal, Bank Account, Skrill and other electronic payment method that is secured.
Also keep in mind that never use your credit card or debit card to deposit fund with broker; because if the broker is scammer then you will loose fund even the balance in your credit card account. So be careful before choosing a broker.

Criteria #8: Good Educational & Supporting Materials
Make sure that your broker offers very good educational and supporting materials mainly webinar, tutorial, seminar to attend every single month that also shows that they're really care about their customer.

Criteria #9: Comprehensive Market Analysis and Tools
The broker that provide you resource materials, tools which is helpful and useful for your trading that also shows you that they're care about as a trader or person.

Final Words
If the broker you're going to choose have a lot of bonus, if they've won industrial awards, if they're ISO certified that shows they're good broker too. The best broker you wants to pick on your choice and needs. If you're interested in trading and looking for a broker then we'd highly recommend XM and FXTM. If you're looking for FREE FOREX SIGNALS then you can join us on WhatsApp. To Join our VIP FREE SIGNALS group you must register as our affiliate so we earn some commission while you make profit. Thanks for read.
Risk Warning: Your capital might be at risk when you're investing or trading in Financial Markets. So be careful before begin your Forex journey. First learn and then earn. We do not encourage to invest we guide you.
I am Sohel, by profession a freelancer and passionate blogger, influencer, online marketer and YouTuber. I loved to write, share ideas and experience, research, honest product reviews, social media marketing and helping others. Sharing is caring…
Reading Kingdom Review: New way to Learn and Read
Reading Kingdom Review: Why as a teacher or parents you should use this home school program?:
I have been asked to review Reading Kingdom online homeschool program from Reading Kingdom Crew through TOS. When I heard about Reading Kingdom, I thought it as a general learning program as same as other homeschool online or traditional reading program. But I was excited when I've researched about this online program on YouTube, read reviews on blogs and social media channel from other reviewers.
When I've used it with La'aiba; my daughter. I was amazed that she was more likely taking this computer reading program seriously than the tradition way of reading with book.
She liked to play games. As she is more weaker than any other student from her school. She was struggling when reading traditional book with lots of rules which makes me thing to find some other resources to teach her for better learning.
Luckily, I've been asked to review this online homeschool program. I've found that it needs for my daughter seriously because she loved to read and learn while playing games and this online program is all about it which helps her to grow up and her mentality of reading is now positive.
La'aiba in her first grade now. It was so difficult to teach her as a father. I was trying to find out which way she liked to read and I know one of her weaker points that is playing games on Laptop. I've tried with other homeschool program and traditional way to learn and read but seems she was not interested anyway.
She was angry when not getting passed. After few tries when she've got passed, she is happy and jumped into next level.
She enjoys reading kingdom now and I'll tell you honestly why. If you're student or child struggling with reading and learning then this review might help you.
ASD Reading / Reading Kingdom Overview
ASD Reading is one of the well-researched method for teaching children with Autism Spectrum Disorder (ASD) to read, write and comprehend. While Reading Kingdom can be learned and read effectively by any children from ages of 4 to 10.
ASD Reading is a patented reliable method for Autism Spectrum Disorder (ASD) children who do not learn properly using the current reading education methods. While Reading Kingdom has been named and presented for those child who are struggling reading, writing and learning and weaker than other child who learn proficiently.
However, the innovative content and methods of ASD Reading / Reading Kingdom enable children to achieve success – even when they are non-verbal (i.e., non-speaking).

About the inventor of Kingdom Reading:
Dr. Marion Blank is a world-renowned literacy and language expert who developed and served as Co-Director of the Columbia University Developmental Neuropsychiatry Program for Autism and Related Disorders. She is a winner of the Upton Sinclair Award that honors individuals who have made a significant contribution to education.
Dr. Marion Blank is the founder and creator of the Reading Kingdom, a brilliant, new online reading program that teaches children 4-10 how to read and write to a 3rd grade level. In this brief video, Dr. Blank explains how she developed her passion for reading education.
What is Reading Kingdom?
Reading Kingdom is an online homeschool program that is found to ReadingKingdom.com.
This online program has been made for the ages of 4 to 10. They've chosen to teach children to read is using the phonetic method, since there are so many different ways to sound out a word!
Did you know that there are 1768 ways to spell 40 sounds? I had no idea may be it cause my daughter had hard time to reading.
It is a computer educational program that works with your child on Six skills: Sequencing, writing, sounds, meaning, grammar and comprehension.
Integrating these all six skills into the lessons kept Reading Kingdom program apart from other homeschool online learning program.

Beginning to Reading Kingdom:
Every child who use Reading Kingdom, takes a Skills survey in the beginning to be successful and see the where they've placed. There are no help from mom and dad required to become successful learner and reader as a child which is the key to this online homeschool program.
This program customizes itself based on every children answers and abilities. As of now, my daughter is a struggling readier, she has been placed in the Seeing Sequences section of the program. But she looks smarter than before as she is failing to pass and getting passed after few tries as it is increasing her depth of knowledge while enjoying playing games, listening and understanding the situations what is happening when reading, writing and answering.
After each lesson, there is a fun game to get passed to reach into next level. It is really amazing invention and integration of six complete skills that helps child to find out their weaker points and taking time to understand but they're happy in the end.
Reading Kingdom is an online program that takes approaches different than the most reading curriculums, which they do not focus on phonics or whole language or even a simple combination of two. My daughter love to read, type and learn each lesson while playing their awesome fun games to pass which ensure me she is learning seriously and proficiently.
There is some negative things is that if your child failed to fill one properly it is coming again and again which though a positive sign of his / her reading.

Pricing:
The price for Kingdom Reading program subscription starts from $19.99 per month and $199.99 per year. But there is a 30 day free trial available which would be great advantage for every parents and tutors who are looking for a program that works or not. Check it yourself and rate it what you've experienced in your trial period and if you're satisfied you can go for full year or monthly subscription for better education quality for your child

Benefits of Reading Kingdom:
This program is well-Research based and very much effective.

The program adapts to every child and provides individualized instruction.

Kids can use the program on their own.

It's fun so children think they're playing a game and want to use it.

It was created by Dr. Marion Blank, one of the world's top experts in reading.

It works as a standalone curriculum or a supple-ment.

Works on any device with an internet connection (including Windows, Mac, iPad, Android, Chromebooks, etc.)
Conclusion:
I would highly recommend Kingdom Reading online program as it is worth of it. I will rate this product 9 out of 10 as it is really interesting and valuable for those finding the way to improve reading, writing, punctuation, language, listening skills using this online program.
Disclaimer: I've received a free copy this product through the Shouter Review in exchange for my honest review. I was not required a positive neither a negative review. What I've written and review from my own.
Reading Kingdom Honest Review
Reading Kingdom Review
Dr. Marion Blank is the founder and creator of the Reading Kingdom, a brilliant, new online reading program that teaches children 4-10 how to read and write to a 3rd grade level. In this brief video, Dr. Blank explains how she developed her passion for reading education.
I am Sohel, by profession a freelancer and passionate blogger, influencer, online marketer and YouTuber. I loved to write, share ideas and experience, research, honest product reviews, social media marketing and helping others. Sharing is caring…